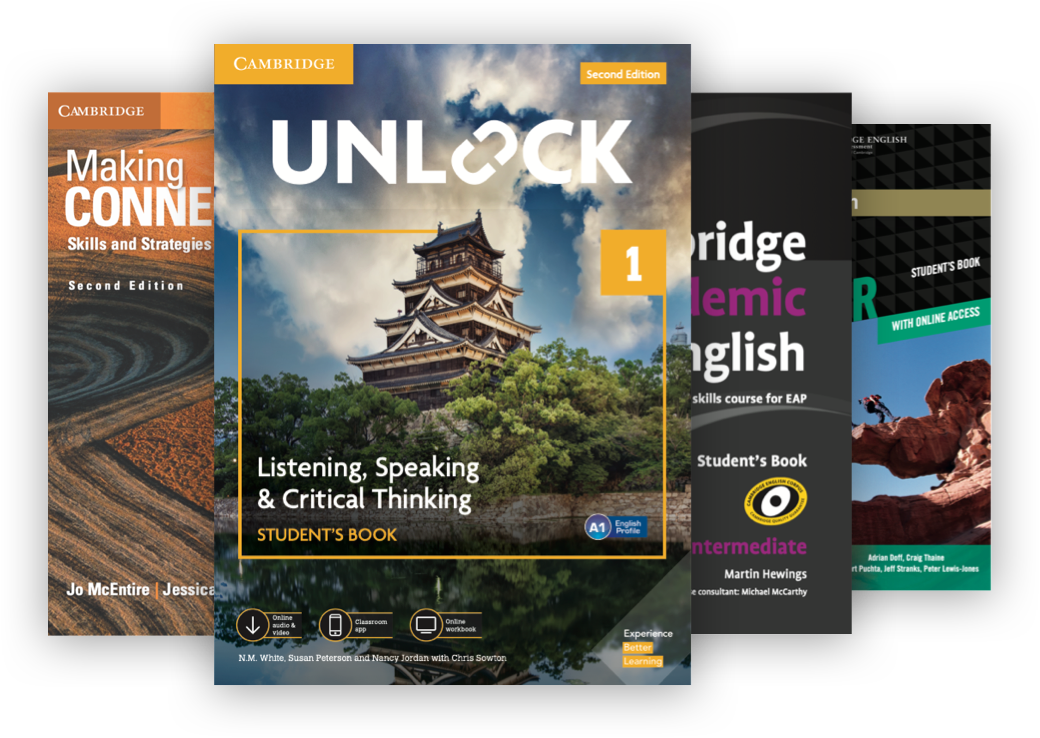 Our range of Academic English publishing focuses on the skills needed for academic life and teaches the most useful language.
Materials are available to suit a variety of courses at different types of institution, designed for both students and teachers. Our courses help learners develop the confidence they need to succeed in the real world. Find our product suggestions below for your EAP classroom.
Try Unlock 2nd Edition
Our best-selling EAP series, Unlock, will soon be available in our new digital environment, Cambridge One. With all the resources for students and teachers in one place, you can be confident that students will navigate the materials with ease and that we've selected the most appropriate technology to make learning as effective as possible. It's our digital pedagogy in practice.
Underpinned by the principles of Digital Pedagogy research
Interactive and engaging to support learner progress at home or in class
Everything you need, all in one place
Simple registration for students and staff
"Every section begins with a few questions that we can discuss which uses our imagination. The book introduces very valuable information and vocabulary"
Student
"I think I learned a lot of useful strategies from the book, such as ways to make a strong opinion and express myself confidently"
Student
"It's got practical knowledge and a strong basis for future study"
Student
"I will always brainstorm, use searching skills, and find relevant words when starting projects in my future studies"
Student

"The more we used Empower and explored the online platform, the more we realised that this was far more than 'just another new book' and is potentially a game-changer"
Tam Connors-Sadek, Director of Studies, The University of Sheffield

"The combination of accessible topics, regardless of a student intended academic subject, and the Skills & Strategies, have proven extremely beneficial to students in developing their reading skills. In addition, whilst including the more traditional post reading activities, Making Connections goes beyond this to include tasks that require deeper probing as well as critical thinking."
Alison McBoyle, Student Progression & Transition Manager, University of Aberdeen
Unlock Second edition is an academic-light English course that builds the skills and language students need for their studies.
Unlock helps students to think critically in an academic context right from the start of their language learning and has been developed using academic and classroom research to ensure it meets their needs. Unlock uses research from the Cambridge English Corpus and English Profile to focus on the language areas students find most challenging.
NEW A complete new set of Unit review tests, Mid-level and End-of-level tests for levels 1–4
All tests contain 100% new skills texts and items, as well as Key Vocabulary and Language Development sections.
Strictly aligned with the skills and language points of each course book unit so that students are only tested on what they know.
Available as ready-to-use PDF tests, or as editable Word documents for greater test security.
Request Unlock sample content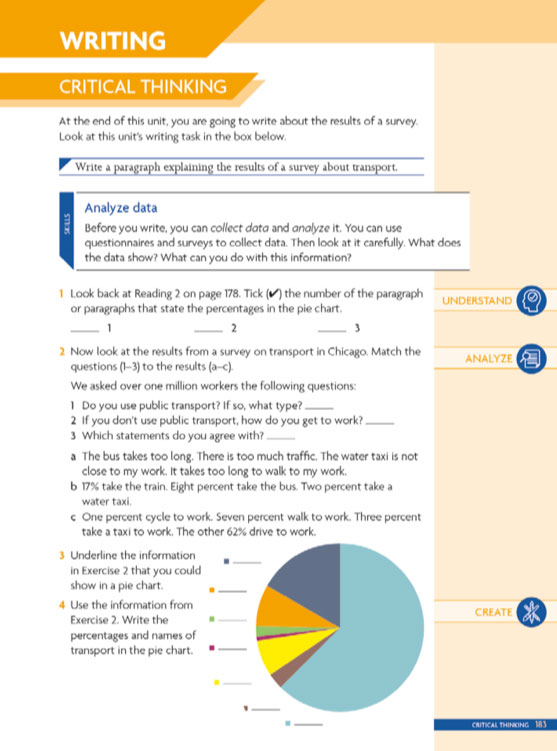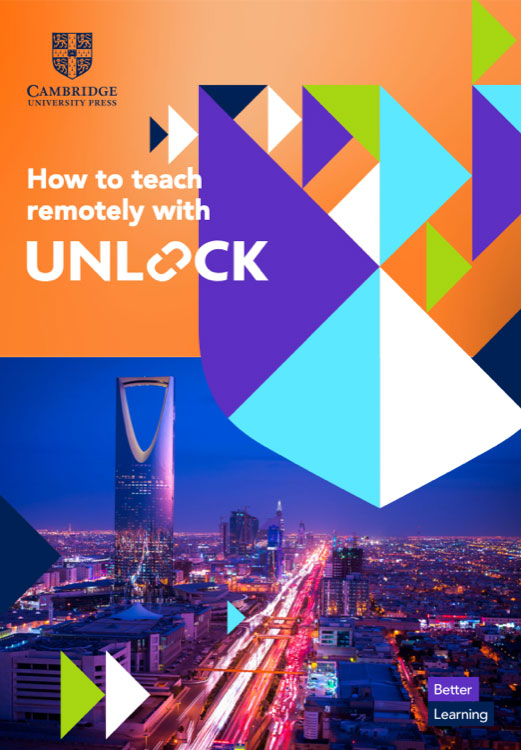 Remote teaching guide
'How to teach remotely' with Unlock supports teachers working with the course and our digital resources in a virtual classroom.
Request the brochure
Learn more about Unlock 2nd Edition
Would you like to find out more about Unlock? Visit the product website pages to learn more about the course, its digital components and see what's on offer for teacher support.
Explore more
Cambridge One
Your new home for digital learning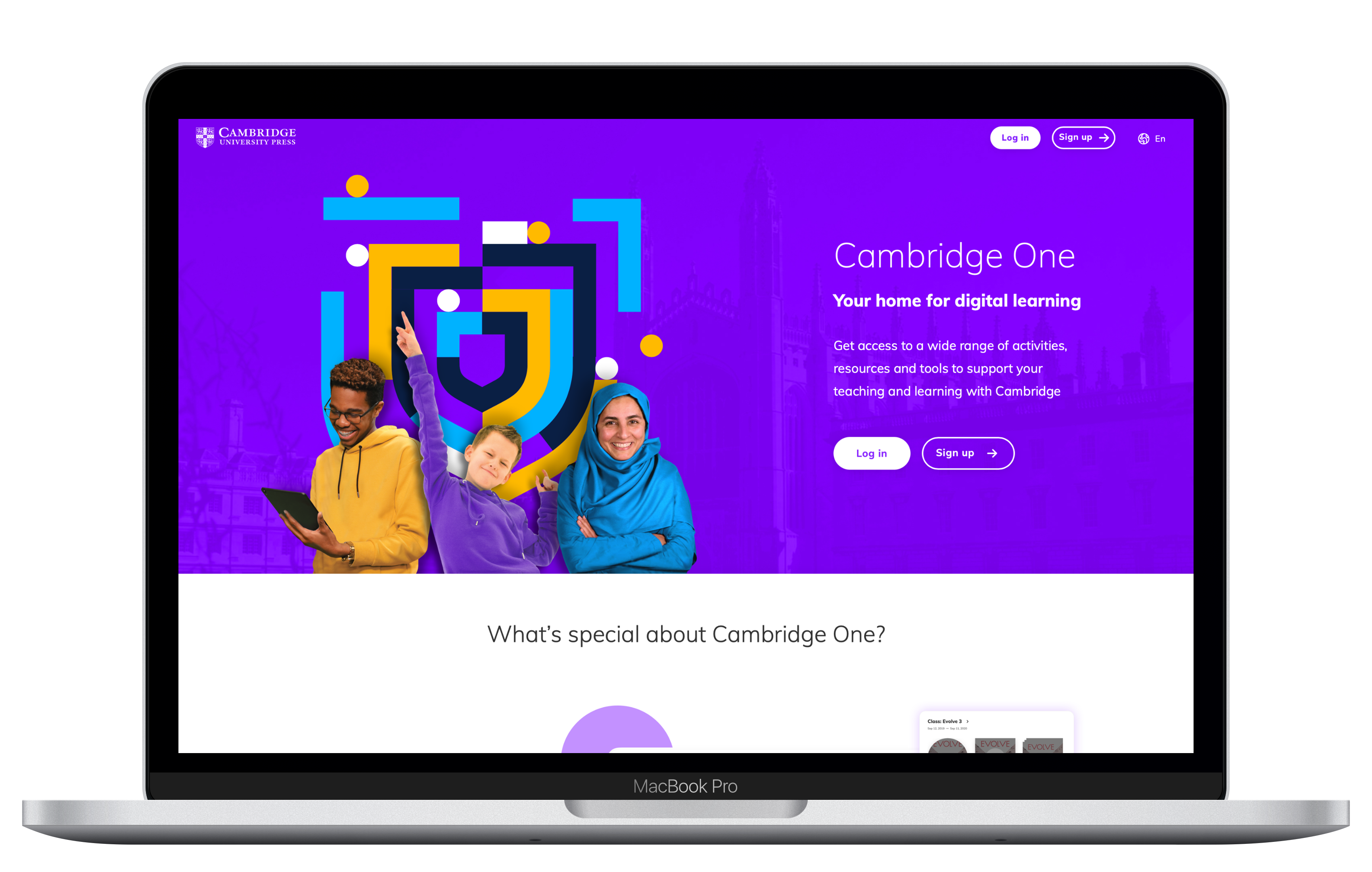 Cambridge One is a new easy-to-use and flexible learning environment for English language learners and teachers. It offers intuitive, mobile-friendly navigation and clear data views.

All in one place
Easy access to all teaching and learning materials in one place across multiple devices

Age appropriate
Engaging design for children, teens and adult learners ensures that students feel motivated and challenged at the right level

Data you can trust
Meaningful, relevant and actionable data with elements of gamification to guide teachers and keep learners motivated