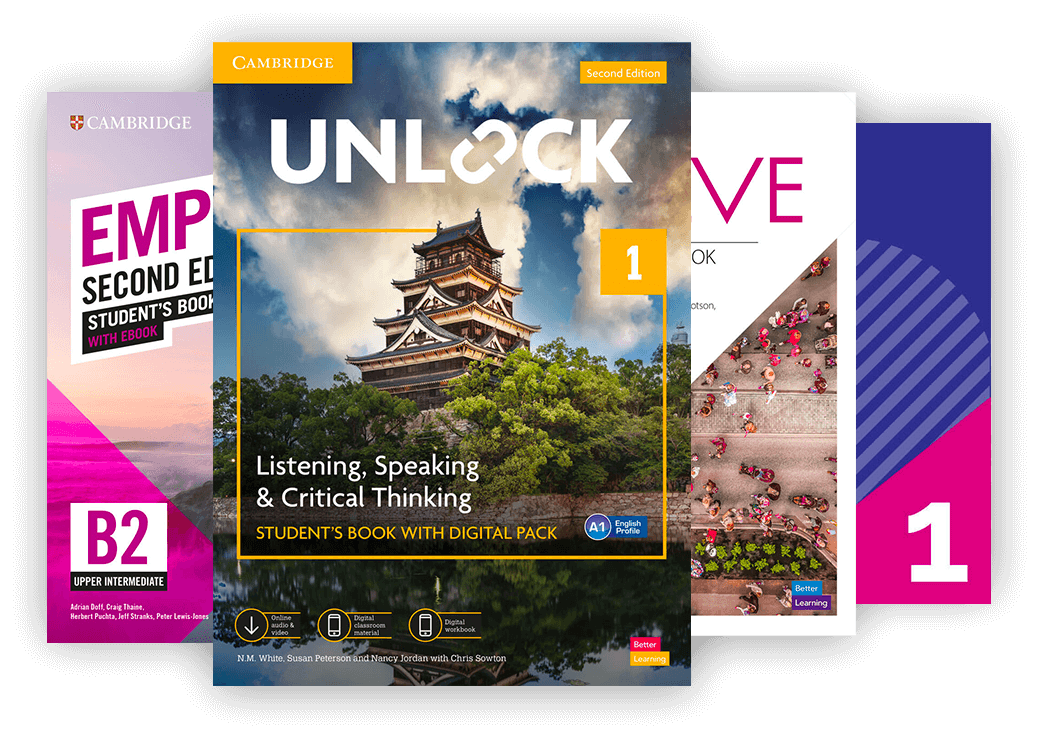 | Course | Empower Second Edition | Unlock Second Edition | Evolve | Evolve Digital |
| --- | --- | --- | --- | --- |
| | Course developing all four skills with validated, CEFR-aligned assessment. | Academic-light course with a special focus on critical thinking. | Course with a special focus on speaking. | Fully digital course, combining asynchronous learning content with synchronous, teacher-led lessons, with a special focus on speaking. |
| Teaching hours | 80-120 per level | 56-90 per volume | 60-120 per level | 60-120 per level |
| CEFR levels | A1-C1 | Pre A1-C1 | A1-C1 | A1-C1 |
| Components | 6 levels | 5 levels, 2 volumes per level | 6 levels | 6 levels |
| Format | Paper + Digital on Cambridge One | Paper + Digital on Cambridge One | Paper + Digital on Cambridge One | Paper + Digital on Cambridge One |
| English variety | British English | British English | American English | American English |
| | Course details | Course details | Course details | Course details |
Our support goes further!
Discover more options with our extensive selection of research-based products and services. We are committed to providing comprehensive teaching and assessment solutions that cater to every need of your EAP classroom.
See more

Unlock your academic potential!
This six-level, academic-light English course has been created to build the skills and language students need for their studies (CEFR Pre-A1 to C1).
It develops students' ability to think critically in an academic context right from the start of their language learning. Every level contains new inspiring videos on a range of academic topics.
A course with critical thinking at its heart

New inspiring video lessons on a range of academic topics

Corpus-informed content

eBook and Digital Workbook on

Cambridge One

Classroom app for extra practice

Additional teacher development materials

Presentation Plus
In-depth research involving teachers and students
For Unlock Second Edition we have carried out in-depth research working closely with a global panel of ELT professionals. By listening to the needs of teachers and students, we have developed an even more robust course.
Unlock has been developed using the Cambridge Learner Corpus and English Vocabulary Profile. This guarantees that the language presented to your learners throughout the course is both up-to-date and relevant. Using these tools, our authors can see how English is used, identify common mistakes made by learners at a given level, and get additional information on the vocabulary that should be covered at each CEFR level.
This research is unique to Cambridge and gives our authors an insight into language that they can then turn into accurate, effective learning materials.
Discover how Unlock develops academic skills:
What teachers say about Unlock Second Edition:
"As far as I can see the new edition seems more academic and more appealing to young adults."
Burçin, teacher, Turkey
"I think the new Teacher's Development Pack content is very attractive and very informative. It also has a really neat layout."
Takayuki, Associate Professor, Japan
Impact study
An impact study was carried out with teachers and students using Unlock with a focus on critical thinking to see if this aspect of the course improved in the second edition. The results were encouraging!

An English course that gets students speaking with confidence
This student-centered course draws on insights from language teaching experts and real students and focuses on the most effective and efficient ways to make progress in English.
Dedicated speaking lessons

Student-generated content

Focus on real-world communication

Bite-sized mobile phone activities

Interactive learning

A variety of video content

Corpus-informed content

Integrated teacher development

Presentation Plus

All the digital content is on

Cambridge One
Global insights from teachers and students
From our extensive research with language teaching experts and students around the world, we know that students often measure their progress through their confidence and ability to speak spontaneously in the "real world."
In direct response to this, we have created a student-centered course that covers all skills and puts speaking at its heart. Dedicated speaking lessons in every unit and a unique student-centered approach have been included to motivate and get students speaking with confidence. This course is specifically designed to fit in with students' busy, modern lives, as well as meet the practical and professional needs of teachers.
Find out how to teach successfully with Evolve:
What teachers say about Evolve:
"Students who are usually shy now speak naturally because they have more time to develop their speaking."
Maria, teacher, Mexico

Entirely digital… because teaching has evolved!
This flexible online course is so much more than the digital version of Evolve, as it combines asynchronous learning content with synchronous, teacher-led lessons to meet the changing needs in language schools and higher education institutions.
Materials designed for independent learning

"Mobile first" experience, suitable for any device

A variety of video content to sustain motivation

Automated speaking practice through the latest speech recognition technology

Automated, detailed feedback with explanation of the answers

Intuitive and time-saving dashboard to mark and track performances

Optional teacher-led lessons that can be delivered online or face to face

A wealth of online tests

All course materials are on

Cambridge One

Essential soft skills for career success
Employability Skills is a fully online, 8-hour module about the 8 essential skills most needed by businesses nowadays, according to our own research. It's perfect for young adults at CEFR level B1 or higher and it can be used on its own, or integrated with your English coursebook. Your students will be immersed into real-life workplace scenarios and they will be asked to make decisions, developing soft skills such as teamwork, communication, critical thinking, leadership and so on.
Research-based language assessment and exam preparation
Research is at the heart of all our products and services. One of our main focuses here at Cambridge is on the development of cutting-edge, research-informed tests, qualifications and preparation materials, drawing from the experience of past candidates to help the future ones perform.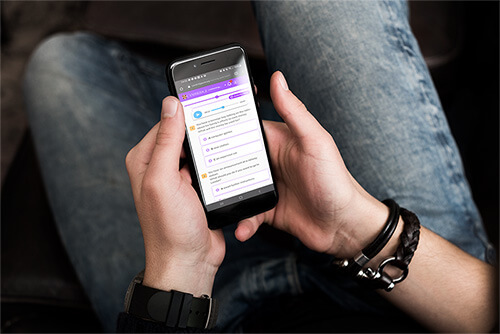 Preparing your students for a Cambridge English Qualification? With Test & Train they can now practice exam tasks autonomously from any device, as many times as they want! The class-based version also includes a full simulation of the computer-based exam.
Find out more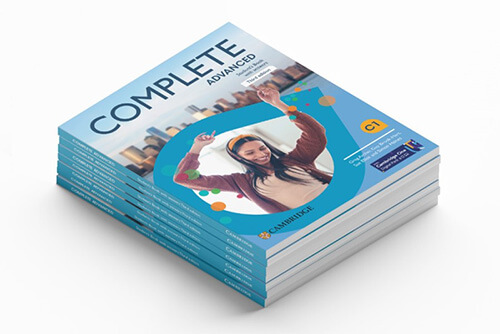 Are you looking for a B2 First or C1 Advanced Exam Preparation course covering all the grammar and vocabulary topics needed to pass the exam confidently and integrated by all sorts of digital tools to support your teaching, as well as independent learning and practice? Complete might be just your perfect match!
Find out more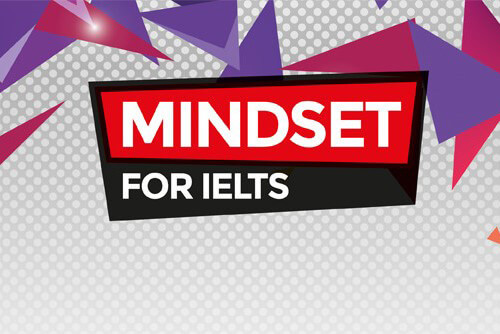 Preparing your students for IELTS? Our top course Mindset for IELTS – known for its flexible, personalised approach and for its topic-based units, organised by skill – is now back in an updated edition, enriched by a range of digital tools for both the teacher and the student.
Get more information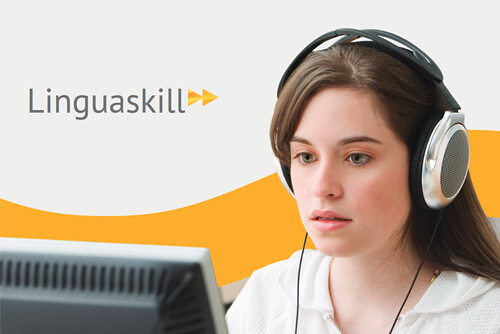 Linguaskill is a quick, modular, multilevel test allowing organisations to check the English levels of individuals and groups of candidates. Powered by Artificial Intelligence technology, it tests all four language skills – speaking, writing, reading and listening.
Find out more
Cambridge One
Your new home for digital learning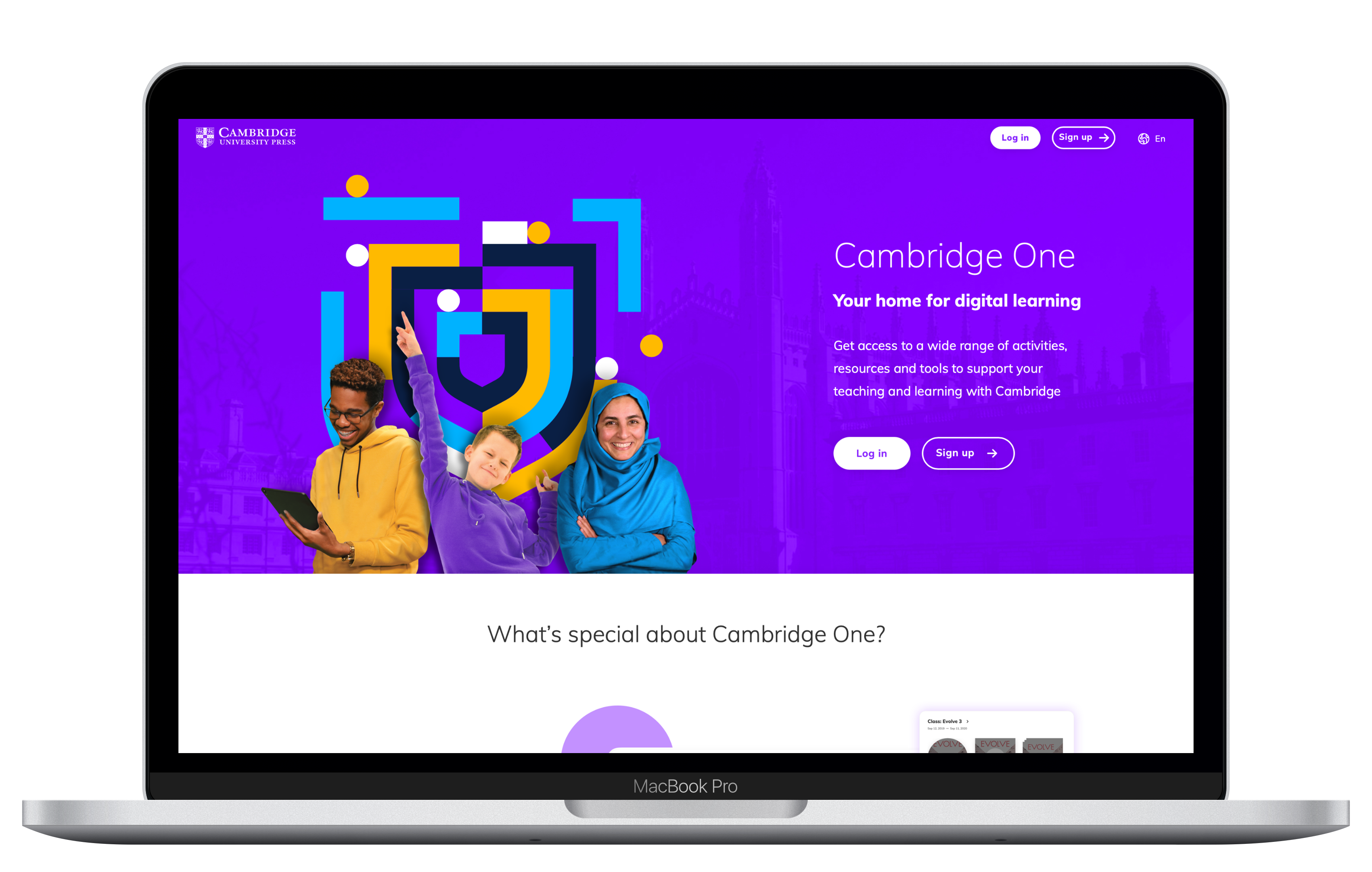 Cambridge One is a new easy-to-use and flexible learning environment for English language learners and teachers. It offers intuitive, mobile-friendly navigation and clear data views.

All in one place
Easy access to all teaching and learning materials in one place across multiple devices

Age appropriate
Engaging design for children, teens and adult learners ensures that students feel motivated and challenged at the right level

Data you can trust
Meaningful, relevant and actionable data with elements of gamification to guide teachers and keep learners motivated